OCTC is a self-funding agency within Oxford Health NHS Trust, with a remit to provide specialised cognitive behaviour therapy (CBT) services, particularly in teaching and training. We have to generate enough income to cover all our costs and have done this successfully every year since the centre was established over 25 years ago.
DPhil, MSc and Diploma and certificate courses in CBT and Advanced CBT studies, accredited by University of Oxford.
Shorter training programmes in CBT at all levels, from beginners to the most advanced, to a wide range of audiences in Oxford, around the UK and abroad. Audiences include nurses, doctors, psychologists, counsellors, graduate workers and many other groups, in various locations all around the UK. Our overseas programmes include regular contributions to CBT courses in Sweden, Hong Kong and Iceland, as well as comissioned training in other countries.
Our new on-line video training modules
Clinical supervision, face-to-face, by telephone or via live internet video link
A private patients' clinic
Self-help booklets for patients, and guides for clinicians
Collaboration on academic projects with Universities
Staff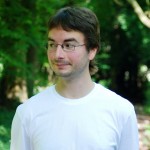 Alison Croft
, Consultant Clinical Psychologist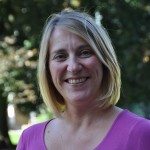 Alison Croft trained as a clinical psychologist in Oxford. She has many years' experience of working in various adult mental health teams from primary to tertiary care and has extensive experience of applying CBT with a wide range of clinical presentations. She has specialist interests in working with anxiety, physical health and survivors of childhood trauma. She currently works as a Consultant Clinical Psychologist within a CMHT and a CBT trainer and supervisor with OCTC. She has regularly taught and supervised on the Oxford Doctoral Training Course in Clinical Psychology. She jointly set up and runs a collaborative project between OCTC and the Oxford University Medical School, teaching CBT skills to clinical medical students. She has experience of delivering training and supervision to a wide range of health clinicians, from beginner to expert level, both in the UK and overseas. She has published several book chapters related to CBT practice.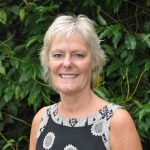 Helen Kennerley
, Consultant Clinical Psychologist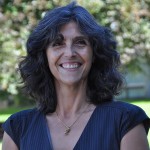 Helen Kennerley is a Consultant Clinical Psychologist and a founder member of the Oxford Cognitive Therapy Centre, where she was for many years Director of the postgraduate courses in Advanced Cognitive Therapy Studies and the MSc in Cognitive Behavioural Therapy. She is currently the lead for the OCTC / University of Oxford Certificate in Supervision and Training.  She is an experienced clinician now specialising in childhood trauma. She has made valuable contributions to the field of cognitive therapy through her popular workshops and her writings. Amongst other publications, she is the author of Overcoming Anxiety and co-author of An Introduction to Cognitive Behaviour Therapy, both of which have been highly commended by the British Medical Association. In 2002, Helen was also voted one of the most influential female cognitive therapists in Britain by BABCP members.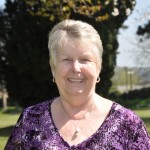 Joanne Wood
, Consultant Counselling Psychologist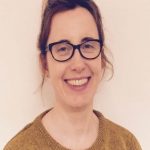 Joanne (Jo) Wood trained as a Counselling Psychologist at City University and completed the Post-graduate CBT diploma at Oxford.  She has many years' experience working with children, young people and adults in primary and secondary care working within CAMHS and adult settings and more recently was a clinical lead in an IAPT service.  She is the course lead for the proposed PG Cert in Child and Adolescent CBT.  Jo has a number of interests including anxiety disorders in children and young people, trauma, schema therapy, perinatal mental health and sports/performance psychology.  As well as providing CBT supervision and training at OCTC, Jo runs her own private therapy practice and also works with adult and young elite athletes.
Joy McGuire
, Consultant Cognitive Behavioural Psychotherapist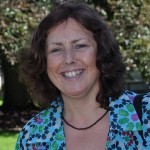 Joy McGuire is a Psychiatric Nurse by profession with over 25 years working within the NHS in a variety of mental health clinical settings. For the last 18 years she has worked as a specialist CBT therapist, trainer and supervisor in the NHS. This includes working as a research therapist on clinical trials, led by Professor Paul Salkovskis at the Institute of Psychiatry, London, examining the effectiveness of CBT for OCD & Health Anxiety and leading a multi modal Psychological Therapies service on the Isle of Wight for several years. Joy has been accredited as a CBT therapist with the BABCP since 1998. She currently works as a CBT trainer, therapist and supervisor at OCTC. Her professional interests include supervision training and working with complex cases using a transdiagnostic, formulation driven approach to therapy. Joy also has a private clinical practice locally.
Kate Rosen
, Consultant Clinical Psychologist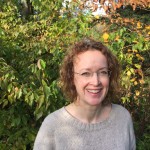 Dr Kate Rosen has worked in Oxford since completing her clinical psychology training at the Institute of Psychology over twenty years ago.  In this time she has had a wealth of experiences and has gained expertise in working with CBT with adults with a wide range of clinical presentations, working in a variety of settings from primary to tertiary and inpatient and outpatient services.  Choosing to specialise in CBT and its application across disorders, Kate has also completed a PhD investigating illness appraisals in psychosis.  She currently works for OCTC as a supervisor and trainer.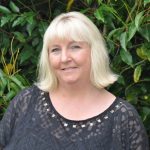 Lisa Palmer
, Consultant Cognitive Behavioural Psychotherapist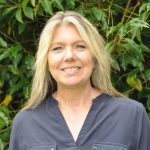 Lisa Palmer is a BABCP accredited Cognitive Behavioural Psychotherapist, working for Oxford Cognitive Therapy Centre. She has a background in Psychiatric nursing before qualifying as a CBT therapist in 1992. She has a particular interest in working with PTSD and has worked extensively with the Fire and Rescue service and other occupational groups such as police, armed forces and health service professionals. Other interests are in schema therapy, low self esteem, panic disorder and mindfulness. She has designed and taught on CBT courses for many years including IAPT High Intensity as well as supervising individually and in groups. She is an innovative practitioner and teacher and well known for inspiring others in the practice of CBT.
Louise Isham
, Consultant Clinical Psychologist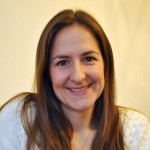 Louise Isham trained as a Clinical Psychologist at University College London and completed the Postgraduate Diploma in CBT for Psychosis at the Institute of Psychiatry, Kings College London. She has many years' experience working within various adult mental health settings, but most predominantly in Community Mental Health Teams, and specialises in working with people with distressing psychotic experiences. She has provided supervision and teaching to a wide range of professionals in both the NHS and the Third Sector, and is the course lead for the PG Cert in Enhanced CBT: Psychosis and Bipolar. She works as a CBT trainer and supervisor within OCTC and as a Research Clinical Psychologist and NIHR Research Fellow within the Oxford Cognitive Approaches to Psychosis (OCAP) research group at the University of Oxford.
Martina Mueller
, Consultant Clinical Psychologist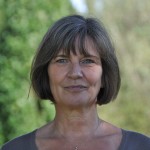 Martina Mueller is a Consultant Clinical Psychologist who leads the trauma service for Oxford Health NHS Foundation Trust and she is the Course Director of the Postgraduate Certificate in CBT for Psychological Trauma. She is an experienced clinician who is widely respected for her innovative clinical work and now specializes in the assessment and treatment of PTSD and other complex reactions following adult trauma. She has worked on a European Union funded multi-centre research on innovative approaches to working with traumatized refugees and has a special interest in the treatment of multiple and prolonged trauma and horror-based flashbacks. Martina is one of the editors of the Oxford Guide to Behavioural Experiments in Cognitive Therapy, and is lead editor of the 'Oxford Guide to Surviving as a CBT Therapist' published by OUP in 2010.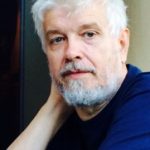 Professor Paul Salkovskis qualified as a clinical psychologist in 1979 at the the Institute of Psychiatry and Maudsley Hospital. He worked in Yorkshire as a clinical psychologist before moving to the University of Oxford as a Research Clinical Psychologist. In Oxford he became Professor of Cognitive Psychology, before leaving to work at King's College London Institute of Psychiatry as Professor of Clinical Psychology and Applied Science and Clinical Director in the Centre for Anxiety Disorders and Trauma at the Institute of Psychiatry (2000-2010). He led the SLaM and national outpatient OCD service, and the outpatient NCG service and was Director of a joint University/NHS national specialist anxiety disorder clinic. He was then Programme Director for the Clinical Psychology Doctorate Programme at Bath.
Paul has now returned to Oxford as Professor of clinical psychology, where is he Director of the Oxford Institute of Clinical Psychology and of the Oxford Cognitive Therapy Centre. He is currently Editor of Behavioural and Cognitive Psychotherapy, and on the editorial board of many international journals. He is Patron of several OCD and anxiety disorder charities. He has published over 300 articles and chapters on the understanding and treatment of psychological problems and anxiety disorders. He is President of the British Association for Behavioural and Cognitive Psychotherapy, and was recently awarded the MB Shapiro Prize for Distinction in Clinical Psychology.
Sarah Rakovshik
, Consultant Cognitive Behaviour Psychotherapist, Acting Head of OCTC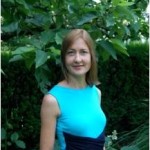 Sarah Rakovshik is the Director of the University of Oxford/ OCTC Postgraduate Diploma in CBT, an experienced clinician who has worked with a wide range of clinical disorders in both adults and children. She is also Acting Head of OCTC. Her clinical interests include treatment of co-morbidity and complex presentations, as well as in the potentially positive effects of adverse life events. She holds a D.Phil. from Oxford University's Department of Psychiatry. Her research has focused on training methods and their effects on therapists' competence and patients' outcomes. She has had an international role as a trainer, supervisor and consultant for CBT training programmes and research projects.