OCTC is a self-funding agency within Oxford Health NHS Trust, with a remit to provide specialised cognitive behaviour therapy (CBT) services, particularly in teaching and training. We have to generate enough income to cover all our costs and have done this successfully every year since the centre was established over 25 years ago.
DPhil, MSc and Diploma and certificate courses in CBT and Advanced CBT studies, accredited by University of Oxford.
Shorter training programmes in CBT at all levels, from beginners to the most advanced, to a wide range of audiences in Oxford, around the UK and abroad. Audiences include nurses, doctors, psychologists, counsellors, graduate workers and many other groups, in various locations all around the UK. Our overseas programmes include regular contributions to CBT courses in Sweden, Hong Kong and Iceland, as well as comissioned training in other countries.
Our new on-line video training modules
Clinical supervision, face-to-face, by telephone or via live internet video link
Self-help booklets for patients, and guides for clinicians
Collaboration on academic projects with Universities
Staff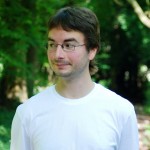 Alison Croft
, Consultant Clinical Psychologist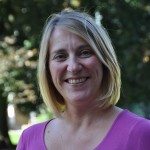 Alison Croft trained as a clinical psychologist in Oxford. She has over 25 years' experience of working in various adult mental health teams from primary to tertiary care and has extensive experience of applying CBT with a wide range of clinical presentations. She is accredited as a CBT practitioner, supervisor and trainer with BABCP.
Alison's specialist clinical interests include promoting good mental health in doctors, working with anxiety disorders and with complex presentations related to trauma. She currently works in Oxford as a Consultant Clinical Psychologist with the Medic Support Service and a CBT clinician, trainer and supervisor with the Oxford Cognitive Therapy Centre (OCTC).  Alison is course director for the PG Cert in CBT and a course tutor on the PG Cert in CBT for Psychological Trauma. She has experience of delivering training and supervision to a wide range of clinicians, from beginner to expert level, both in the UK and overseas. She has published several book chapters related to CBT practice and research papers in the areas of CBT training and service innovations, and physician mental health.
Anne Garland
, Consultant Psychotherapist
Dr Anne Garland, Consultant Psychotherapist is the lead for depression at OCTC. Anne is a mental health nurse by profession, trained in both behavioural and cognitive psychotherapy. Anne has 32 years' experience of working clinically using CBT and has specialised in treating persistent, treatment resistant depression for the last twenty years. Anne has a national and international reputation as a CBT trainer with a focus on fundamental CBT skills, CBT for depression and complexity, formulation and clinical supervision. Anne established the University of Manchester and University of Nottingham postgraduate diploma/MSc in CBT and contributes to a number of IAPT Hi intensity training courses and Doctorate in Clinical Psychology courses. Anne has been involved both as a collaborator and grant holder in funded RCT's testing the clinical and cost effectiveness of CBT in the treatment of depression and in 2009 established the Nottingham Specialist Depression Service. This is a unique service within England offering NICE recommended pharmacological and psychological treatments for persistent, treatment resistant depression within a collaborative care model. Anne has published widely in the field of depression and CBT. Anne is also trained in MBCT and Compassion Focused Therapy. Anne has both a clinical and academic interest in the role of shame and self-criticism in depression. Anne is a past president of the British Association of Behavioural and Cognitive Psychotherapies (BABCP) and is currently the chair of the Practitioner Accreditation Committee of the BABCP.
Dan White
, Consultant Clinical Psychotherapist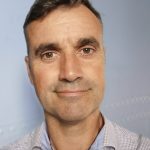 Dan White is a Consultant Clinical Psychotherapist and Course Lead for the PG Certificate in Cognitive Behavioural Studies. He qualified as a therapist in 2011 and has an extensive background in mental health working as a specialist mental health pharmacist. Dan has a particular interest in working with anxiety disorders including OCD and GAD, other interests are chronic depression, panic disorder and low self-esteem. His research interests include the use of CBT techniques by routine healthcare professionals to enhance medicines optimisation, and he is currently undertaking a doctorate at the University of Oxford in this field.
Helen Kennerley
, Consultant Clinical Psychologist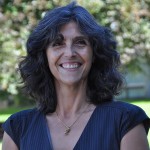 Helen Kennerley is a Consultant Clinical Psychologist and a founder member of the Oxford Cognitive Therapy Centre, where she was for many years Director of the postgraduate courses in Advanced Cognitive Therapy Studies and the MSc in Cognitive Behavioural Therapy. She is currently the lead for the OCTC / University of Oxford Certificate in Supervision and Training.  She is an experienced clinician now specialising in childhood trauma. She has made valuable contributions to the field of cognitive therapy through her popular workshops and her writings. Amongst other publications, she is the author of Overcoming Anxiety and co-author of An Introduction to Cognitive Behaviour Therapy, both of which have been highly commended by the British Medical Association. In 2002, Helen was also voted one of the most influential female cognitive therapists in Britain by BABCP members.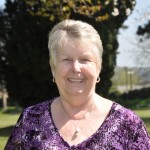 Jo Adams
, Clinical Psychologist Principal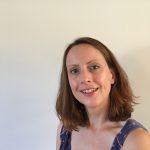 Jo Adams is a Principal Clinical Psychologist who has worked in child and adolescent mental health services for over ten years. Jo has substantial experience of working with children, young people and their families across a range of psychological difficulties, and currently holds a clinical position within a specialist child and adolescent eating disorder service. Jo was previously a clinical tutor and lead for CAMHS on the Doctoral Programme in Clinical Psychology at the University of Bath. Jo has joined OCTC as a supervisor and trainer, leading on the new CAMH pathway for the Post Graduate Certificate in Enhanced CBT. She also works as a tutor at the Oxford Institute of Clinical Psychology Training and Research. Jo has particular clinical and research interests in adolescent development in the context of mental health difficulties and physical illness, and in working with hard to engage young people.
Kate Rosen
, Consultant Clinical Psychologist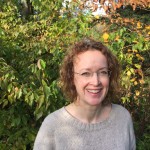 Dr Kate Rosen has worked in Oxford since completing her clinical psychology training at the Institute of Psychology over twenty years ago.  In this time she has had a wealth of experiences and has gained expertise in working with CBT with adults with a wide range of clinical presentations, working in a variety of settings from primary to tertiary and inpatient and outpatient services.  Choosing to specialise in CBT and its application across disorders, Kate has also completed a PhD investigating illness appraisals in psychosis.  She currently works for OCTC as a supervisor and trainer.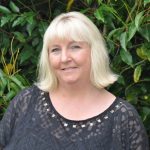 Lisa Palmer
, Consultant Cognitive Behavioural Psychotherapist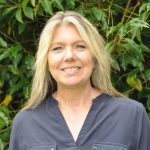 Lisa Palmer is a BABCP accredited Cognitive Behavioural Psychotherapist, working for Oxford Cognitive Therapy Centre. She has a background in Psychiatric nursing before qualifying as a CBT therapist in 1992. She has a particular interest in working with PTSD and has worked extensively with the Fire and Rescue service and other occupational groups such as police, armed forces and health service professionals. Other interests are in schema therapy, low self esteem, panic disorder and mindfulness. She has designed and taught on CBT courses for many years including IAPT High Intensity as well as supervising individually and in groups. She is an innovative practitioner and teacher and well known for inspiring others in the practice of CBT.
Louise Isham
, Consultant Clinical Psychologist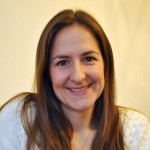 Louise Isham is a consultant clinical psychologist and NIHR clinical doctoral research fellow. She works part time for the Oxford Cognitive Therapy Centre where she is the course lead for the PGCert in Enhanced CBT (Psychosis and Bipolar) and provides specialist supervision and training in CBTp. She also works within the Oxford Cognitive Approaches to Psychosis (OCAP) research group, lead by Professor Daniel Freeman. She has worked as a trial therapist on studies treating sleep and worry in patients with persecutory delusions, and is currently undertaking a 5 year program of research to develop the psychological understanding and treatment of harmful grandiose delusions.
Martina Mueller
, Consultant Clinical Psychologist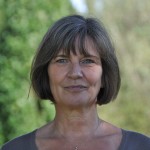 Martina Mueller is a Consultant Clinical Psychologist who has worked with OCTC since its inception. She is widely respected for her innovative clinical work and specializes in the assessment and treatment of PTSD and other complex reactions following adult trauma. She was the first course director for the Postgraduate Certificate in CBT for Psychological Trauma and led the trauma service for the Oxford Health Mental Health Care Trust for many years. She has worked on a European Union funded multi-centre research on innovative approaches to working with traumatized refugees and has a special interest in the treatment of occupational and multiple and prolonged trauma.  Martina is one of the editors of the Oxford Guide to Behavioural Experiments in Cognitive Therapy and is lead editor of the Oxford Guide to Surviving as a CBT Therapist, published by OUP.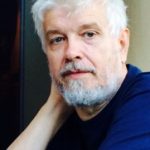 Professor Paul Salkovskis qualified as a clinical psychologist in 1979 at the the Institute of Psychiatry and Maudsley Hospital. He worked in Yorkshire as a clinical psychologist before moving to the University of Oxford as a Research Clinical Psychologist. In Oxford he became Professor of Cognitive Psychology, before leaving to work at King's College London Institute of Psychiatry as Professor of Clinical Psychology and Applied Science and Clinical Director in the Centre for Anxiety Disorders and Trauma at the Institute of Psychiatry (2000-2010). He led the SLaM and national outpatient OCD service, and the outpatient NCG service and was Director of a joint University/NHS national specialist anxiety disorder clinic. He was then Programme Director for the Clinical Psychology Doctorate Programme at Bath.
Paul has now returned to Oxford as Professor of clinical psychology, where is he Director of the Oxford Institute of Clinical Psychology and of the Oxford Cognitive Therapy Centre. He is currently Editor of Behavioural and Cognitive Psychotherapy, and on the editorial board of many international journals. He is Patron of several OCD and anxiety disorder charities. He has published over 300 articles and chapters on the understanding and treatment of psychological problems and anxiety disorders. He is President of the British Association for Behavioural and Cognitive Psychotherapy, and was recently awarded the MB Shapiro Prize for Distinction in Clinical Psychology.
Rachel Manser
, Consultant Clinical Psychologist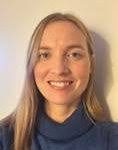 Dr. Rachel Manser trained as a Clinical Psychologist with Oxford University. She has worked across many settings as a Clinical Psychologist: in primary care (latterly within IAPT); with Adult Mental Health Teams; in an acute psychiatric inpatient setting and in early intervention in psychosis teams. She has also worked as a therapist in clinical research settings, providing imagery-based CBT for people given a bipolar disorder diagnosis as well as with people distressed by hearing voices. She has extensive experience supervising and teaching CBT across a range of presentations and to a range of skill levels but with a specialist interest in psychosis and bipolar disorder. She works clinically in an early intervention in psychosis service. Rachel works in OCTC as a supervisor, trainer and as deputy course lead on the PG Cert in Enhanced CBT: psychosis and bipolar disorder.
Sarah Lack
, Principal Clinical Psychologist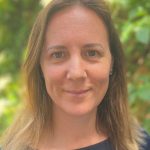 Dr Sarah Lack qualified as a Clinical Psychologist in 2009, and is a BABCP accredited CBT therapist and Associate Fellow of the Higher Education Academy. She has worked in adult mental health including Community Mental Health Teams, Psychological Therapies Services, an Improving Access to Psychological Treatment service and latterly in acute hospitals working with people with long term physical health conditions. She completed the OCTC PGCert in CBT for Psychological Trauma in 2014 and since then has gathered extensive experience of teaching and supervising CBT: with trainee clinical psychologists, trainee CBT Therapists at OCTC, assistant psychologists and hospital nurses in the NHS. She is a Course Tutor for the Oxford Institute of Clinical Psychology Training and Research, which includes supervising (trainee doctoral research and clinical work, supervisors and tutors working towards BABCP accreditation), teaching (core CBT skills, clinical health psychology theory and skills), marking (case reports, essays, research theses) and organising clinical placements. She is also the Clinical Health Psychology curriculum lead. Sarah works for OCTC as a supervisor and trainer. She is deputy lead for the PGCert in Enhanced CBT: Psychological Trauma & Personality Development. 
Sarah Rakovshik
, Consultant Cognitive Behaviour Psychotherapist, Deputy Director of OCTC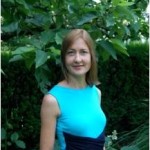 Sarah Rakovshik is the Director of the University of Oxford/ OCTC Postgraduate CBT Programme and Deputy Director of OCTC. She is an experienced therapist who has worked with a wide range of clinical disorders in both adults and children.  Her clinical interests include treatment of co-morbidity and complex presentations, as well as in the potentially positive effects of adverse life events. She holds a D.Phil. from Oxford University's Department of Psychiatry. Her research has focused on training methods and their effects on therapists' competence and patients' outcomes. She has had an international role as a trainer, supervisor and consultant for CBT training programmes and research projects.
Sasha Walters
, Principal Clinical Psychologist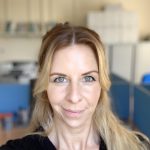 Sasha qualified as a clinical psychologist in 2015 from the University of Bath course. Sasha is a BABCP accredited practitioner who specialises in working with anxiety disorders across all ages but particularly with children and young people. Prior to clinical training, she completed a PhD in the area of developmental psychopathology exploring the mediating role of children's cognitions in the relationship between inter-parental conflict and child adjustment during school transition. Since qualifying, Sasha has worked in specialist CBT clinics for children and young adults with a range of anxiety and depressive conditions. Sasha is passionate about promoting the use of evidence based practice in therapy particularly in the areas of paediatric OCD and Emetophobia (fear of vomiting).
Victoria Bream
, Consultant Clinical Psychologist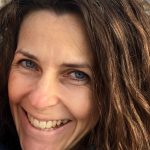 Victoria Bream trained as a Clinical Psychologist at the Institute of Psychiatry, Kings College London, and completed the Postgraduate Diploma in Cognitive Therapy at the OCTC. She has joined OCTC after 15 years working in the Centre for Anxiety Disorders and Trauma at the Maudsley Hospital, specialising in using CBT with people with obsessive compulsive disorder (OCD) and related problems, and hoarding disorder. She has provided supervision and teaching to a wide range of trainees and professionals in the NHS, and in local authorities. She is a co-author of the self-help book 'Break Free from OCD' and co-author of the clinician guide 'CBT for OCD' published by OUP. Victoria is part of the team in the newly established Oxford Health Specialist Psychological Intervention Centre (OHSPIC), an NHS national referral clinic for people with anxiety disorders, trauma and psychosis.