Formulation skills are essential in all clinical practice. Important in both planning and in steering the direction of therapy – and in the development of a collaborative, working, therapeutic relationship. This is particularly so when clients struggle with schema-driven problems
The need to develop a schema based formulation and treatment plan often occurs following a series of failed therapy interventions or a period of standard CBT for presenting problems which have achieved limited success. Unhelpful schemata and underlying assumptions appear to block progress. Therapy then needs to "go up a gear", and introduce and consider the impact of schema related issues in the client's life and presenting problems. The imperative is to do this in a collaborative, positive way, often with limited sessions available.
This experiential workshop will focus on ways of developing a variety of useful schema based case formulations that accommodate the client's complexity & their strengths, and which guide therapeutic interventions whilst paying close attention to evidenced based theory and research.
Relevant Reading:
Collaborative Case Conceptulisation; working effectively with clients in CBT. (2011) Kuyken, W; Padesky, C & Dudley, R. Guilford Press
Treating Complex Cases: the CBT approach (1998) Tarrier, N; Wells, A & Haddock, G (Eds) Wiley Press
Schema based process's in cognitive therapy (1994) Padesky, C. Clinical Psychology & Psychotherapy, Vol 1 (5) 267-278. Wiley
Schema Therapy: a practical guide . (2003) Young, JE; Klosko, JS & Weishaar M. Guilford Press. New York
Presenter
Joy McGuire
, Principal Cognitive Behaviour Therapist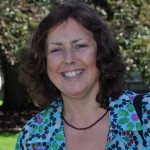 Joy McGuire is a Psychiatric Nurse by profession with over 25 years working within the NHS in a variety of mental health clinical settings. For the last 18 years she has worked as a specialist CBT therapist, trainer and supervisor in the NHS. This includes working as a research therapist on clinical trials, led by Professor Paul Salkovskis at the Institute of Psychiatry, London, examining the effectiveness of CBT for OCD & Health Anxiety and leading a multi modal Psychological Therapies service on the Isle of Wight for several years. Joy has been accredited as a CBT therapist with the BABCP since 1998. She currently works as a CBT trainer, therapist and supervisor at OCTC. Her professional interests include supervision training and working with complex cases using a transdiagnostic, formulation driven approach to therapy. Joy also has a private clinical practice locally.
Additional Information
Before booking a place on a workshop, please ensure that it is pitched at the appropriate level of competence for you. The guide to levels is as follows:
Basic
Basic workshops are for people from a variety of backgrounds, who have at least one year's clinical experience. Cognitive behavioural knowledge is not necessary for attendance at these workshops, though in practice, a number of attendees will have some skills in the area, and are refreshing/updating their knowledge.
Intermediate
Intermediate workshops are directed towards people who already have knowledge of CBT, and experience in using cognitive formulations and treatment methods – for instance, they are able to identify and test automatic thoughts, and design behavioural experiments. Most participants will be using CBT as part of their clinical practice, and may still be acquiring new CBT skills.
Advanced
Advanced courses are directed towards those professionals who use CBT routinely as part of their clinical practice. They have probably undertaken a significant number of training courses and/or workshops, and use a broad range of cognitive behavioural strategies to work with a range of presentations at varying levels of complexity.
Cancellation & changes policy
If you cancel more than 14 days prior to your booked event, we will refund your fee minus a charge of 15% to cover our administration costs. We regret that cancellations 14 days or less before the booked event cannot be refunded.
If you wish to change your booking after confirmation we will do our best to accommodate you if you notify us 14 days prior to your booked event, and if there is space to do so. However there will be an administration charge of £15 per change.
Refreshments
The cost of the workshops includes hot drinks on arrival, mid-morning and mid-afternoon, but not usually lunch unless stated. However, all workshops at the Kings Centre do include lunch, so if you have any special dietary requirements please let us know on your application form.
Special needs
We welcome applications from diverse backgrounds. If you have any particular needs, please contact us
prior to booking.